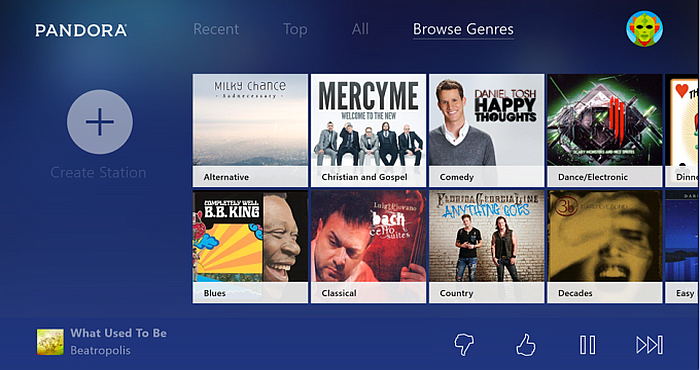 Pandora, the leading streaming music provider, has seen a jump in the price of its shares last week after a rumor of Pandora getting bought out started to circulate. In fact, the rumors of Pandora getting sold or working itself into a merger deal with another company started gaining steam when the founder of the company, Tim Westergren, returned as CEO in March. These rumors were quashed by Tim Westergren in an interview at the Midem music industry conference in France over the weekend. On the contrary, the CEO laid out his plans for the future of the company, where he wants to see Pandora enter the field of paid subscription music.
Pandora had made its intentions fairly clear when it scooped up what was left of Rdio when the music streaming service filed for bankruptcy last year. As revealed by Tim, a subscriber paying for the service will not only get access to the vast library of millions of songs that Pandora possesses, the service will also put the "Music Genome Project" which can prepare a radio station based on the listening habits of the users to good use by offering the users personalized recommendations of songs that they would be more likely to buy. In addition to the $10 a month subscription rate already present, the main focus of Pandora, as outlined by the CEO, would be to offer "mid-level" features at a cheaper rate. As Tim put it, he thinks that there will be a handful of people who would be willing to shell out $120 a month for the premium service, but the vast majority of people will not be willing to pay that much.
Tim Westergren also has plans to offer the services of Pandora to more customers in different countries. Currently, Pandora is available only to listeners in the US, Australia and New Zealand, but Tim has talked of his vision of Pandora eventually being everywhere. Pandora is ranking every country based on a large number of factors, which will probably be part of the new music service that is in the works for Pandora. The CEO also addressed the complaint that the business model of Pandora is unfair to the artists by saying that in the US, the artists do not receive any royalties when their music plays on the radio. By coaxing the listeners to subscribe to the paid version of Pandora ( ONE ), more potential for revenue is being created.